Part of the gang out for a ride on May 16th! From left to right: Greg riding Stella, Becky riding Summer, Seulgi riding Sundance, Jessica O riding Dillon, Jessica P riding Otis, Karri riding Pontiac, Callie riding Sara and Toni riding Alsia.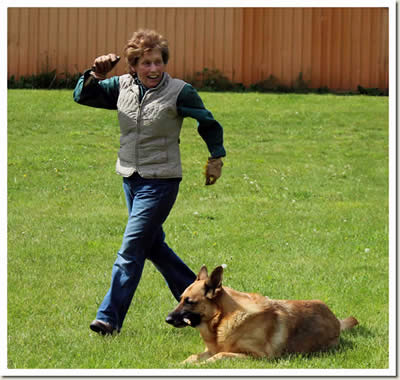 If you were wondering how we got all 8 horses simultaneously interested, then here is your answer! And if you donít see me at the Gala or at the sale, I (Jodie) have been eliminated and buried in the manure pile for this! Mom always gets the job done Ö one way or another! Ha Ha!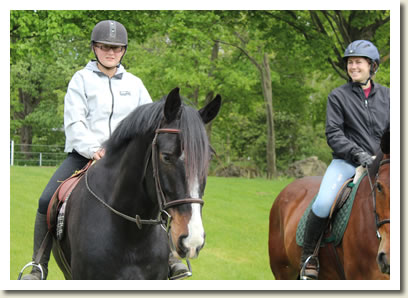 Jessica O'Donnell on Dillon (Left) and Jessica Passant on Otis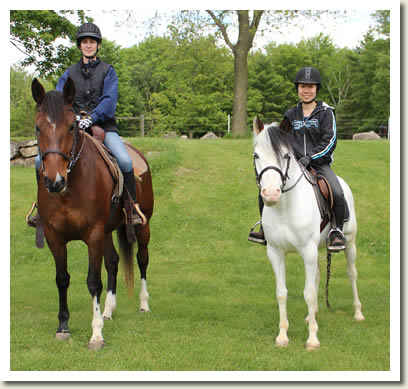 Becky Sharpe on Summer (left) and Seulgi Sohn on Sundance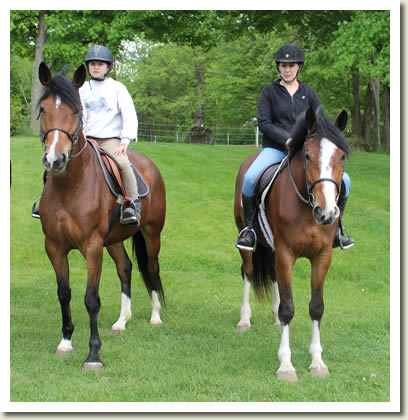 Callie Brick on Sara (left) and Toni on Alsia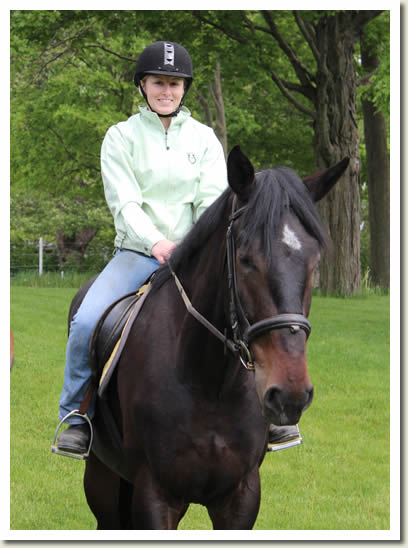 Karri Bylsma on Pontiac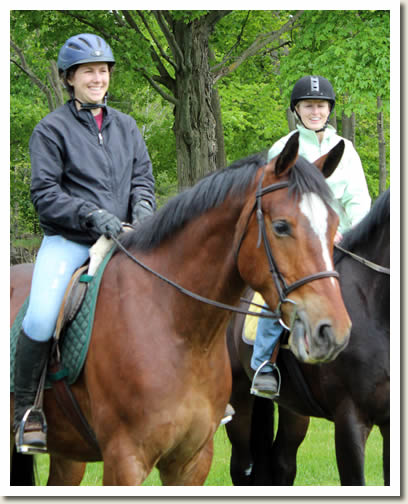 Jessica Passant on Otis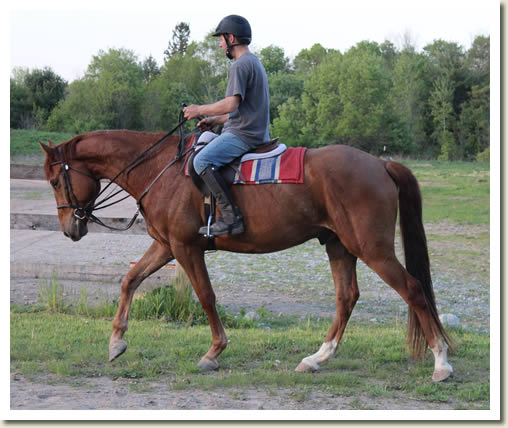 Chad riding Curly!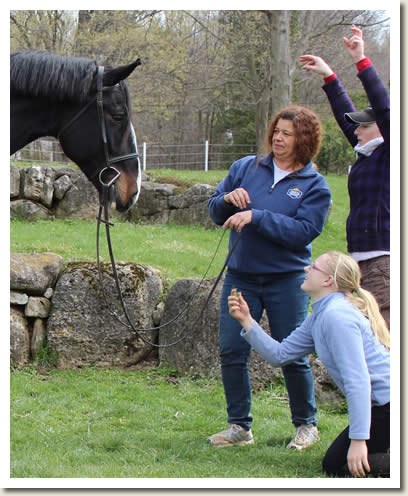 Dillon has enough magic for the camera, but our camera crew wanted the best shot possible!!! Think it's a little excessive?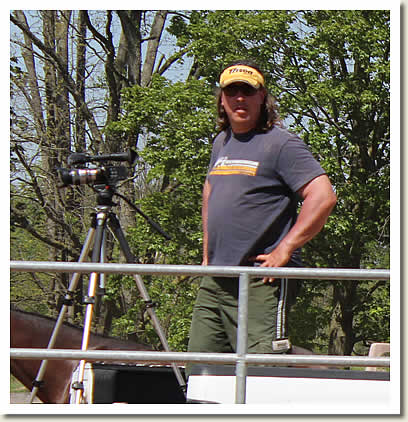 Peter Hill giving us a hand this year with videoing the free jumping! And what a great day it was!!!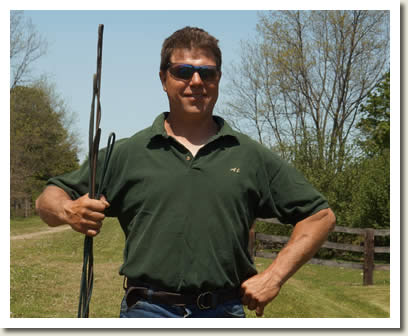 Alan Brick is "on post" for the free jumping! "First horse please!"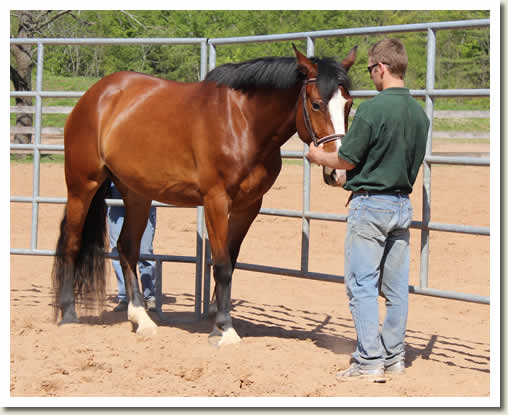 Limerick getting a little bridle adjustment from Chad and loving it! The more attention the better for this Irish mare!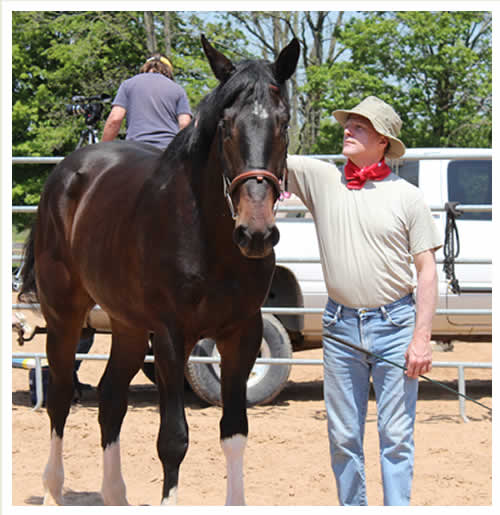 Greg sneaking some love Pontiac's way between takes at the free jumping! Pontiac was so clever!!! Not just another pretty face.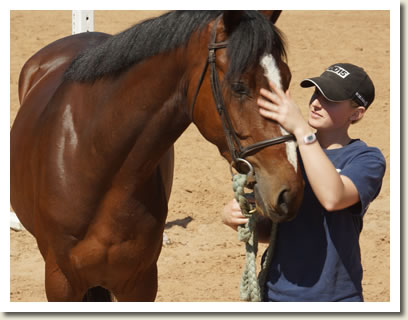 DeDe getting some attention that she won't turn down from Karri before her turn at free jumping. The pep talk worked because she was a superstar!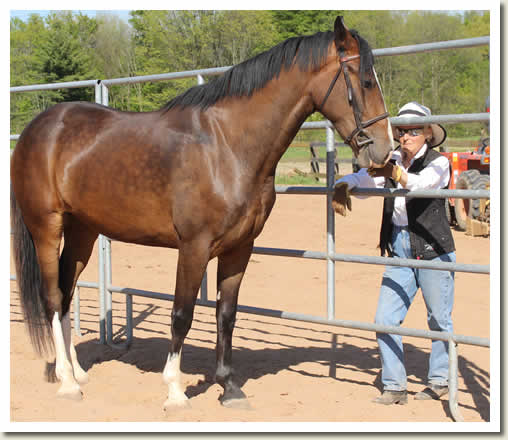 Chelsey stopping for a quick visit with Valerie before continuing her turn at free jumping! Clever girl ... the sky's the limit!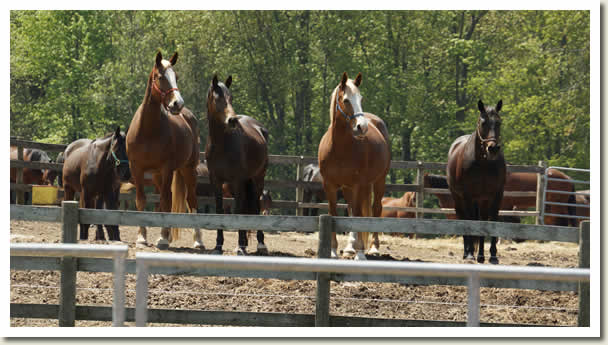 The Peanut Gallery: "Here he comes ... will he make it?"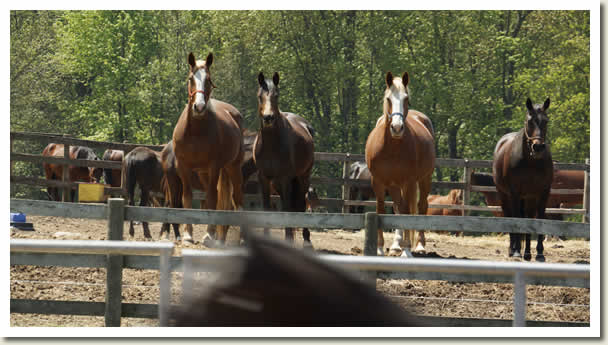 The Peanut Gallery: "And safe and sound through the free jumping chute once again! Whew, this is stressful watching."
Yes ... a stressful life our horse have in deed!!!